25th May 2022
Wholesale Boho Clothing Canada
Canada is known to be a calm country, full of natural places to discover. So, what better style there is to blend in with this greenery than the bohemian style?
Boho style clothes are great for many occasions: open-air concerts or celebrations, picnics, business meetings that are in a more relaxed environment etc. And of course, we shouldn't forget the beautiful gardens, forests and parks of the country. With all these places, the boho style is bound to be one of the most preferred styles in no time! Why, do you ask? The answer is simple: compatibility.
The style itself is very relaxed both in design and colour choices. And it's only one of the reasons why stores should take action to grow their target customers. Boho style clothes are preferred more and more every day because they provide a wide range of choices for different kinds of occasions. Whether you are getting ready for a company dinner or a late lunch with your friends in a cosy cafe, a maxi dress with a monochromic will fit perfectly.
So, read on to get the best deals on wholesale boho clothing brands that ship to Canada and add new originals to your store as soon as possible.
Bringing Back Boho Style in the Most Canadian Way Possible
Across the globe, Canada is known for its politeness. And boho style is exuding calmness and happiness in every way possible. With breezy dresses and hippie pants, it's a style that is perfect for smooth city life. On top of that, you can feel the natural fabrics all day long even when you are in the middle of your office as if you are in a forest.
If you are also thinking about expanding your bohemian collection or it's your first time trying boho clothes in your store, BohoClandestino is here for you. We have been proud representatives of the boho style since 2003 and work passionately to create unique clothes every day.
Besides touring around the streets of Istanbul and getting inspired by it, we also value carrying the output of this inspiration to other countries. This way, we believe the boho style can reach everywhere in the world and offer people the comfort and beauty of the style. That is the kindness we're aiming for and honestly, it suits the Canadian Approach to things perfectly.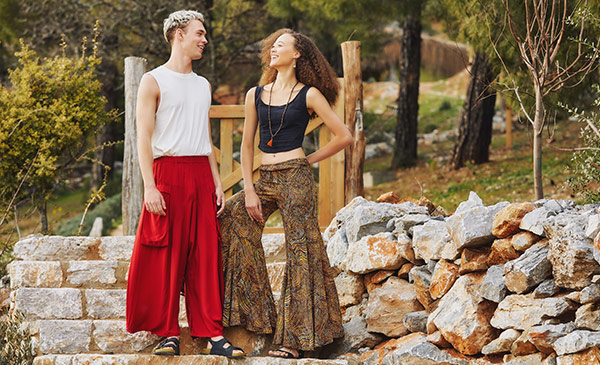 The Perfect Hippie Pants for the Canada Summer
If you are thinking about working with wholesale boho clothing in Canada, you need to know the demands and how to meet those demands. Among the boho clothes, boho hippie pants are one of the most popular ones. They are easy to wear, combine and comfortable than any kind of pants!
With their colourful designs and wide range of patterns, the famous hippie pants are also known as yoga pants. The reason for it is how suitable they are to open up your legs however you want in them. So, once you get these pants in your store and start promoting them online, you are going to get a lot of customers from the yogic community fast.
Aside from hippie pants, men's boho shirts are also catching a lot of attention. With colourful and unique styles, no more confining yourself to basic T-shirts in summer. At BohoClandestino, we believe that fashion is for everybody. After all, dressing up the way we want makes us feel better and more confident. And we have a wide collection for those who are looking for boho clothing wholesale in Canada.
Get the Best Wholesale Boho Clothes with BohoClandestino
BohoClandestico collections are perfect partners for your store for two main reasons: authentic clothes made from high-quality materials, and affordable prices to help you grow your business. As a brand that has been in the industry for years now, we know that there may be a lot of options on boho clothing wholesale in Canada . And these options may confuse you with a lot of information on their website regarding the shipping costs and the hidden fees that they won't tell you about. As BohoClandestino, we believe in transparency. So the amount you are going to see as your total for wholesale boho dresses will be total. Our website calculates your shipping costs automatically. So, you don't have to deal with the math either.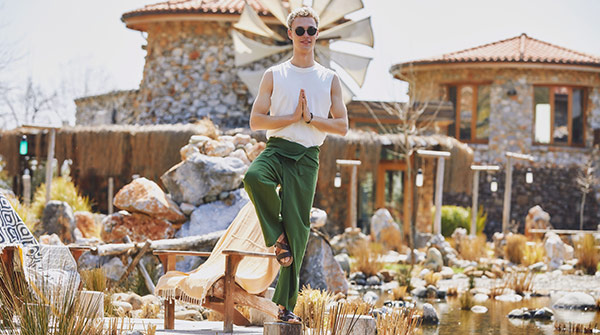 Shipping to Canada
A ripped package is the least you want when you order something online. Or getting your order after weeks you order it. That's why we use express couriers such as DHL, FedEx, TNT or UPS. Once you finalise your order, we pack and ship the next day. And in a week, you get your package safe and sound.
The shipping costs to Canada change according to the amount you order.
Shipping to Canada fees

Order Amount

Shipping Cost

Up to 300 USD

60 USD

301 - 600 USD

80 USD

601 - 1000 USD

100 USD

Over 1000 USD

Free
Men's Fashion and Boho Style: A New Favourite
If you think that purchasing wholesale hippie skirts will be enough of an attraction for your store, we advise you to think again. You can do much more with the wide collection of BohoClandestino and provide a better experience for your customers.
Dresses, tops, harem pants and coats can help your store to be a hotspot for bohemian style followers in every season. With high-quality and stylish coats, your store will look ready for the cold days. Blazers for meetings and ponchos for walking in the forest will grab people's attention. On top of that, our products can last for years and thus be more sustainable for the planet. Compared to fast fashion items, we believe protecting the planet starts with production. And we pay extra attention to creating environmentally-consious pieces each time.
Authentic Designs with Timeless Patterns
BohoClandestino is ready to fill your store with original and unique styled clothes with its wide collection. From thick and stylish skirts that'll keep you warm in winter to colourful mini dresses that will bring back spring sooner than you expect!