23rd May 2022
Boho Wholesale Suppliers USA
The United States of America! It's the home for millions of people coming from different backgrounds, cultures and beliefs. This diversity in lives brings out special a constant change in all the industries, creating a brand new approach to them. Because; when people from all over the world move into the USA, they also bring their way of doing things, the way they choose to wear is included.
And that's exactly why bohemian style clothing has so much potential in the United States as well. On top of that, the demand for the style is high as more people discover the convenience and comfortability of the clothes.
Unity in Diversity Through Bohemian Clothing
America is famous for a lot of things. It's known for the most famous musicians in the world, TV shows and movies that rule the theatres all around the world. In addition to all these, the fashion world is one of the richest with people coming from different cultures and bringing the styles in hose cultures into the fashion scene. That is one of the reasons why it's extremely fruitful to have a boho wholesale clothing store in the USA.
You can draw so many potential customers to your store with amazing maxi dresses, men's harem pants and more! Moreover, you can be sure that your store and the special design clothes in it are going to represent everything the USA represents since the day it was founded: unity in diversity.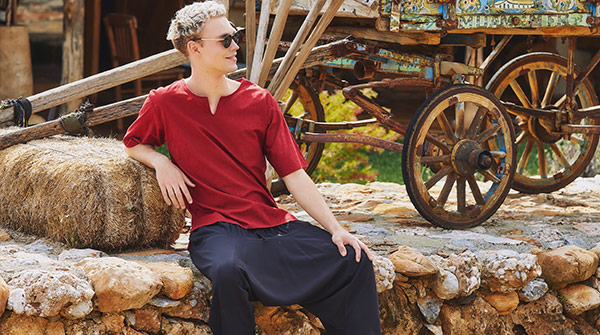 Rediscovering Patterns and Colours with Boho Style
When it comes to boho style clothing, one thing is certain: that it is authentic. The style provides a free place where people can discover what they like without worrying about social restrictions. That is one of the reasons why many people look for a store where they can find these hidden gems.
If you are aware of the potential of the boho style, the first thing you need to do is to find a supplier. Because without a reliable supplier, you can't meet the demand and can risk losing your customers. And to look for boho wholesale suppliers that ship to the USA, you first need to determine your priorities. To help you, we've gathered a few tips to look for in finding a supplier you can work for a long time.
Fast fashion is everywhere. But, because it's extremely dangerous for the planet and humans in general, more people try to prefer clothes they can use for a long time. Now, boho clothes are known to be solid because they are made from high-quality materials. Most of them are made of cotton and other materials that are healthy for human skin.
When a customer buys a cotton boho maxi dress, for example, she can wear it for years. And both the colour of the dress and the style keep its first bought condition.
A Wide Collection is Always a Plus
Bohemian style is in right now. So, you can be sure that a wide collection is a huge plus for your store. Among the boho wholesale suppliers that ship to USA, you can trust BohoClandestino to support you with new patterns, styles and colours. We have been creating original boho clothes since 2003 and take inspiration from one of the most beautiful cities in the world: İstanbul. Just like USA, İstanbul is a place where cultures all around the world come together. In the end, something beautiful is created. A unique way of life of harmony. And we like to think our boho style clothes represent this as well.
From wholesale hippie pants to wholesale boho dresses we take pride in our immense collection which we try to grow every single day. With sleeveless crop tops and breesy maxi skirts, you can guarentee your customers a stylish and comfortable summer holiday!
Prefering Suppliers that Love What They Do
Everybody can agree that if you love something, you want it to be the best version of it. And that is exactly why we believe it is important to collabarate with people who dedicated their talents in boho style alone. As BohoClandestino, we've been working with a lot of different stores across the globe. We have been carrying the rich culture of maeditarrien to new places and love all the steps in doing so!
With our design team who works with passion, bringing new ideas onto the table and conveying them onto high-quality fabrics is our favorite thing. And in the end, we create clothes that represent natural, free and authentic lives of the community.
So, don't be shy to ask us any question you have about the boho wholesale suppliers in USA and start to grow your business with high-quality and well-thought designs.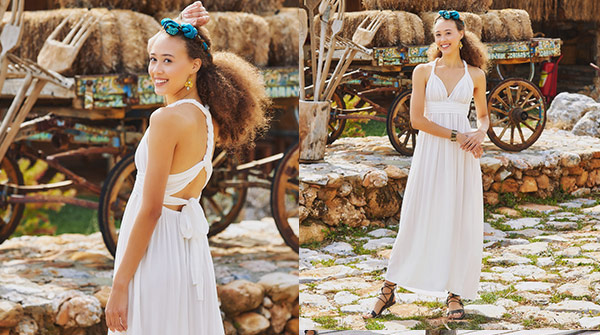 Shipping to the USA
With BohoClandestino, it's easy to reach your new favorite boho clothes! With our wholesale boho clothing options, you can get your order as quickly and safely as possible.
Through Express Shipping, you can get your orders by couriers such as DHL, FedEx, TNT, or UPS. The total is calculated on our website including the shipping costs so you don't have to worry about surprise expenses. Never.
Shipping to US fees

Order Amount

Shipping Cost

Up to 300 USD

60 USD

301 - 600 USD

80 USD

601 - 1000 USD

100 USD

Over 1000 USD

Free
Where Can You Find High Quality and Affordable Boho Wholesale Clothing?
ıf you are new in the boho clothing industry, you probably feel lost about which wholesaler to choose. And it's perfectly normal as there are a lot of choices out there. But to make sure you don't waste your time or money, you can look at these three things to decide whether the wholesaler is relaible or not.
Nobody likes the secret additional costs that come up in your bill after you buy something. They make you feel bad and shake your trust for the store you're buying from. That's why the hidden costs can be a great warning sign or a confirmation. BohoClandestino shows you the exact amount you need to pay while you're ordering. No hidden fees. No bad surprises.
The process of shopping for boho wholesale clothing can be tricky. Some websites have little to none information about the collections they have. They also don't show the material their clothes are made of. So make sure to work with a wholesale supplier that provides you with enough information on the clothes and the materials as well as shipping fees.
As a store owner, it's only natural that you want your orders to come as qucikly as possible. After all, the longer the process the more likely it is that your clothes aren't coming safely. As BohoClandestino, we understand this need of our business partners perfeclty and work with trustworthy express couriers.
Combining Unique US fashion and Boho Styles
USA is a place where people can express themselves however they want. The fashion is ever-growing and ever-changing, making it possible to find new styles. Bohemian style is that's why a perfect for US fashion to grow. The country of freedom is perfectly align with the concept of boho style clothes as both of them promotes a free and natural life full of potential!