23rd May 2022
Wholesale Boho Clothing UK
The United Kingdom has one of the best platforms for fashion. The UK has it all from discovering different styles to creating a new perspective on an already existing one!
Boho style clothing is one of the styles to look for when it comes to that. There is a growing demand for boho style clothes all over the UK and if you take the right steps, growing your business is as easy as apple pie. That's why we've gathered the reasons you need to partner up with reliable wholesale boho clothing vendors that ship to the UK. On top of that, we've gathered little tips on how you can promote your business when it comes to boho clothing. With these little helpers, you are going to be more than ready to dive into this community successfully and expand your business through trustworthy business partners.
Bringing Out the Classic English Beauty Through Bohemian Clothes
When you think about the UK and its style, everybody immediately has a picture on their mind. That is its simple yet alluring fashion approach of it. English fashion has seen a lot of different stages in the past. From the trenchcoats that are an inseparable part of it to Peter Pan colour dresses, we love everything the fashion in the UK has to offer. Each of them contributes to bringing out a special side of it.
And just like the rest of the UK fashion components, the boho style has its own beauties as well. From thai fisherman pants to boho tops, the style provides an abundance of garments for your customers to combine however they want. Moreover, the classic English style is extremely compatible with bohemian style clothes as they both have simple and comfortable and attention-grabbing garments in them. And when they all come together, they create a beautiful appearance.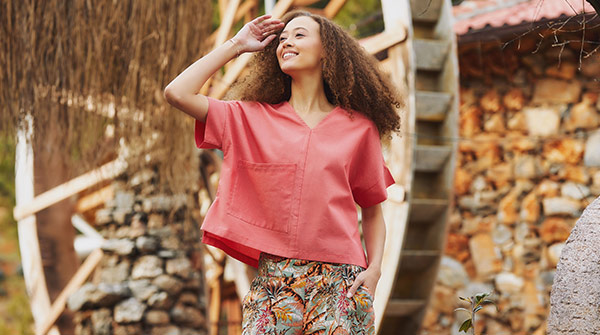 Shipping to the UK
Finding a store that sells wholesale boho clothing to the UK can be confusing even for experienced sellers. The reason for it is the fact that there are many things to consider before you buy. Buying clothes wholesale demands knowing what you need and getting them when you need them. Otherwise, you would be wasting both your money and your precious time. Instead, follow the below steps we've prepared for you and enjoy a smooth shopping experience.
1.

Be Careful About the Additional Costs
There are many wholesale sellers online and it's only natural if you feel lost among all of them. Luckily, there are some ways to eliminate most of them. And shipping costs step in right here. If you are looking around the website of a wholesaler and you can't seem to understand how the pricing works, that means something is wrong. As BohoClandestino, we value your time and effort just like we do for our own. That's why we have an open door policy about each process of our wholesale hippy clothing UK collections. What you see on our website is the amount you are going to pay. Never more than that. Your shipping costs to the UK are calculated on our website and you can always see the total amount you need to pay. That way, you don't need to worry about unexpected costs.
Shipping to UK fees

Order Amount

Shipping Cost

Up to 300 EUR

50 EUR

301 - 600 EUR

70 EUR

601 - 1000 EUR

90 EUR

Over 1000 EUR

Free
-
You can always track your order through a link we are going to send you and follow where your brand new boho clothes are in the world.
2.

Look for Confirmations
When doing business, it's important to look for previous accomplishments. This way, you can confirm whether the store you are doing business with can help you grow.
3.

Social Media Presence Matters for Business Partners
Nowadays, it's all about how visible you are on social media. The power of being online shows how important it is. And you can see it from the growing online sales once you start prioritising it.
As BohoClandestino, we are aware of this demand and we pay extra attention to being active on our social media accounts. This way, we can communicate with our followers closely and get feedback directly from them. This proves to be an advantage for our business partners as well. Because they can see our clothes in detail and can have real pictures of the clothes they are getting before they get them.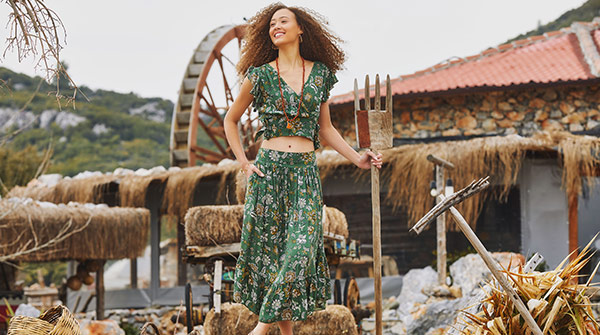 Boho Tops and Skirts to Discover a Brand New World
Summertime is a perfect time for many things: warm and long days, having fun on a beach with friends, exploring your style however you like without worrying about the rain or cold weather.
That's why it's also the perfect time for stores to renew their wardrobe and offer something new to their customers. For example, men's boho shirts are getting more popular every single day. With colourful options and unique patterns and designs, you can attract new potential customers to your store. Among the bohemian style clothes, harem pants are also trendy. Since they are so easy to combine and comfortable to wear in any season, you can never go wrong with having a wide collection of harem pants.
You can find unique designs with high-quality materials in BohoClandestino. So, don't waste time and place your first order of wholesale harem pants today!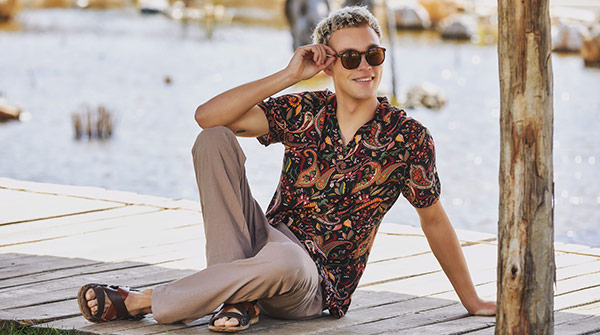 How to Grow Your Target Market with Boho Clothes?
As a business owner, it's important to stay informed about new trends and changing fashion styles. The UK offers a cosmopolitan approach to fashion so it's much easier to be informed of what's new and act accordingly. And if you are on social media even at the minimum, you already know that boho style is coming back. Fast. That's why it's a great opportunity to grow your business and introduce your store and brand online to many more people.
But, how exactly can you do that? Easy. As every successful marketing strategy would tell you, first you need to know who you are targeting.
Getting to Know Your Customers Better
If you are targeting the wrong customers, your efforts to grow your business may fail miserably. That's why you should know which people are interested in the boho style and plan your marketing accordingly.
Answering the Demand ASAP
Communicating with your customers online is a great way to know what they expect from you. And when you reply to their messages, you get useful insight into what they want next from your store. If you reply to their requests fast with real solutions, they are going to start visiting your accounts more often and this will help increase your interaction, thus your sales.
Keeping a Close Bond With Them Online
People who dress in boho style love the authentic bonds they create with different people all around the world. And creating a brand and store that communicates with its followers in a warm way will help them bond with it faster and easier.
UK and boho style clothing is a great pair to grow your business. With BohoClandestino, you can expand your target market, having unique and high-quality clothes anytime you want.